For Immediate Release on 6-28-2012
Contact: Eric Bem
Office: 305-967-7446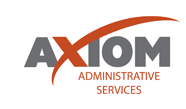 Miami, Florida- Integrative Medicine is a medical field that is focused on treating each patient on an individual basis. The principles behind this specialty focuses on not just healing a patient's ailment, but also helping the patient by helping them invoke change. This is the belief, philosophy and passion for Dr. Jorge Bordenave.
Dr. Bordenave knows that prescribing medicine is just one way to help treat illness, but he believes that patients rely too much on medications alone. A core principle of Integrative Medicine that Dr. Bordenave stresses is that a major part of a patient's healthcare lies with the patient's themselves. While taking medicine may provide a temporary relief, a more effective solution is changing the way we approach our health, as patients. He believes that knowledge is power and patients need to start educating themselves about different treatments that are available and lifestyle changes that can lead to better long-term health.
Dr. Bordenave is a physician who is trying to promote change, both in the medical community and with his patients. This is what Dr. Bordenave is accomplishing on a daily basis. He is helping patients with treatment and lifestyle changes that are empowering them to live a better, healthier future. Dr. Bordenave knows that as more resources become available for patients, more people will consider taking an Integrative Medical treatment approach for their ailments. Although there are many sites available on the internet dedicated to providing users with health information, Dr. Bordenave's site is a great resource for patients looking to learn more about his philosophy.
Dr. Bordenave has been ahead of the curve when encouraging patients to take a more active approach to educating themselves about their own healthcare. With Healthcare Reform passing as of June 28, it will be as important as ever for patients to be knowledgeable about their own health. They will need to know about types of insurance coverage and the different policies that their physician will accept. Fortunately, since Healthcare reform is such a hot-button issue the number of resources out there for patients is immense.
This dedication to helping his patients take charge of their healthcare is what has turned Dr. Bordenave into the well respected physician he is, and one of Florida's' premier healers. That is why AXIOM was so excited to add Bordenave to its client list. Dr. Bordenave is one of the most passionate and dedicated professionals in the industry and that is what AXIOM looks for in physicians. AXIOM is dedicated to helping the best out there reach more patients and instill positive change in their lives. AXIOM, an Integrated Healthcare Marketing company, is currently helping Dr. Bordenave increase his Web presence so that he can reach and help more people. The assistance includes a redesign of his current site, a development of an interactive blog and lead generation for his completed site. For more information about AXIOM visit their Web site.
Dr. Jorge Bordenave's practice is located at:
4908 SW 8 Street
(corner of 8 st and Granada Blvd)
Coral Gables, Florida 33134
Phone: 305-446-2444

Website: www.miamiintegrativemedicine.com

AXIOM CORPORATE INFORMATION
Mailing Address:Axiom Administrative Services, LLC
PO Box 730956
Ormond Beach, Florida 32173
Phone/Fax: 305-967-7446
Physical Address:Axiom Administrative Services, LLC
69 Appaloosa Lane, Bldg C, Ste. 201
Ormond Beach, Florida 32174
Phone/Fax: 305-967-7446
Website: www.axiomadminserv.com